Daily Lectionary Readings
Parish News
2012 | 2013 | 2014 | 2015 | 2016 | 2017 | 2018 | 2019 | 2020 | 2021 | 2022
2 September 2020
The Maui Mission parish is engaged in a number of new projects that were initiated because of the Coronavirus pandemic. The adage, "necessity is the mother of invention," certainly applies to our Church at this particular moment in its historical development in our country. We are exploring new project plans both in the new, middle, and long-term time frames.
Some near-term projects include more ways of ministering to the faithful, innovative ways of regularly holding fellowships and new ways to hold prayer services. Here are a few of our new projects:
This webpage that you are currently reading is actually one of our new projects. We recently rewrote this webpage in the Python language. With this computational framework, hopefully in the future we will be able to more efficiently add material and more effectively support the needs of the parish community.
We are planning a new Bible Study series which will be starting this September 2020. If you are interested in joining the upcoming Bible Study, please send an email to the 2020 Maui Mission Bible Study.
We are also starting a new project called The Relationship Project. It is a three part series that Metropolitan Gerasimos and The Family Wellness Ministry of the San Francisco Greek Orthodox Diocese are facilitating throughout the diocesan parishes with the help of Faithtree. The project is intended to help our teenagers in their highschool years. The Maui Mission is also starting this new and exciting youth ministry project in September 2020. It will run over the Fall 2020 and Spring 2021 semesters. If you would like some more information about The Relationship Project, you can check out this link at faithtree.org. If you have a highschool age teenager who would like to join our youth group, then please send an email to the 2020 Maui Mission Relationship Project. The Fall 2020 semester starts on Tuesday, September 8th, right after Labor Day.
23 August 2020
Today we celebrated the Eleventh Sunday of Matthew, the Leave-taking of the Feast of the Dormition of the Theotokos. We celebrated the Service of the Matins at a parishioner's home in Kahului, and we kept the number of parishioners to 10 people to conform to the Maui County proclamation. All the parishioners that participated in this prayer service were thankful that we could start meeting again as a small community to worship the Lord. If you are a member of the Maui Mission parish and would like to host a prayer service in the future, say on a Sunday morning, then please contact the Mission Parish secretary to see if we can work out a reservation and plan for that celebration.
26 July 2020
The Maui Mission parishioners have been staying connected by telephone calls, Zoom, e-mail, texts, and small group meetings. We recently met outdoors at Waipuilani, which is a beach park in North Kihei on Maui. We are also planning to begin meeting at parishioners homes, keeping the total number of parishioners in attendence to no more than 10 people so as to conform to the new Maui County emergency proclamation issued because of the Coronavirus pandemic. Let us know if you can think of any new strantegies for the parishioners of the Maui Mission to stay connected during this time of safe distancing and travel quarantines.
16 February 2020
To all who are in the Maui Mission, beloved of our Lord!
Many of Maui mission parish had the opportunity to attend our outdoor parish dinner at Gannon's restaurant in Wailea on January 22, 2020 to visit with His Eminence Archbishop Elpidophoros and His Eminence Metropolitan Gerasimos, as well as with Reverend Father Alexander and Reverend Archdeacon Eleftherios. Everyone at the dinner who talked with our distinguished visiting clergy was deeply moved and immensely thankful for the opportunity to get to better know such faithful men and spiritual leaders of our church.
For those few who could not attend, please receive the message of love expressed by Archbishop Elpidophoros for our parishioners and to let you know that his blessings and support of our small mission are great. We are all so thankful for this visit. We hope and look forward to many future visits to come.
During this year's wintertime on Maui — particularly on the southern leeward side of the island — we had experienced strong weather, massive winds and big rain storms. It had been raining here in South Maui nearly continually for many weeks before the visit, right up until the day before. Then the skies cleared, and the prevailing weather conditions returned to the usual state for this most remarkable place on earth.
So upon their arrival, Archbishop Elpidophoros and Metropolitan Gerasimos had the opportunity to enjoy the warm sunshine and normally soothing climate of beautiful Maui. Our outdoor venue at Gannon's restaurant in Wailea worked out very well. We had a wonderful sunset and a perfectly clear night the whole evening long. I think that Maui appeared to reflect the kind and gentle heart of His Eminence Archbishop Elpidophoros.
We are so thankful to have gotten to know the soft and humble heart of our new Archbishop of the Greek Orthodox Church of America. We firmly believe that our church at large is in store for a great rejuvenation and a strengthening of its ministries to those in need in our country.
For you to see a little bit of how the parish dinner went along, below are a few photos of our time together.
Finally, regarding our upcoming service, our next Matins and Divine Liturgy service with Father Alexander is scheduled for this Saturday. It is Saturday of Souls, February 22nd, with Matins starting at 9:30am.
We had been meeting in the Saint Cecilia room of Saint Theresa Church in Kihei over the past year or so, but it appears that we have now come to a point where we have outgrown that space. Therefore, starting this Saturday, we hope to begin to regularly celebrate Matins and Divine Liturgy services in the Main Sanctuary of Saint Theresa Church.
For the fellowship hour after the Divine Liturgy service, please feel free to bring a potluck dish to share with everyone. If you would like to coordinate on the type of disk to bring, you can reach Andrea by phone at (617) 838-7904, or just make it a surprise. The fellowship hour is held in the Youth Room right outside of the Main Sanctuary. This fellowship time is a heartwarming time.
Thank you for considering the Lord's calling of you to serve His Kingdom on the Island of Maui through our mission parish. We are thankful for all of you who make the mission parish your home, whether you and your family live on island, either full-time or part-time, or you and your family are visiting during your vacation to Maui.
January 22, 2020, Parish Dinner Photos
Therefore, since we are receiving a kingdom which cannot be shaken, let us have grace, by which we may serve God acceptably with reverence and godly fear. -- Hebrews 12:28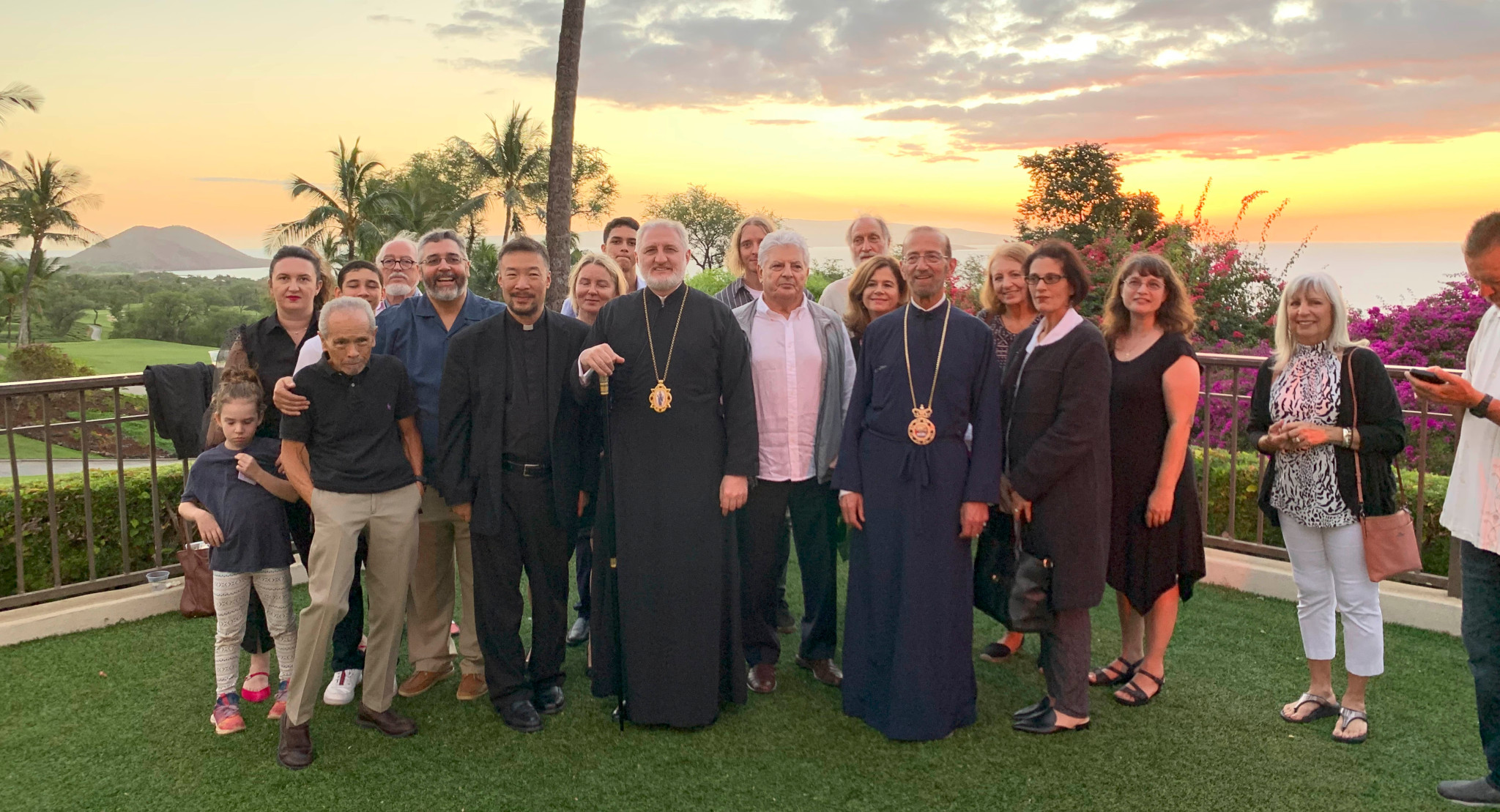 ---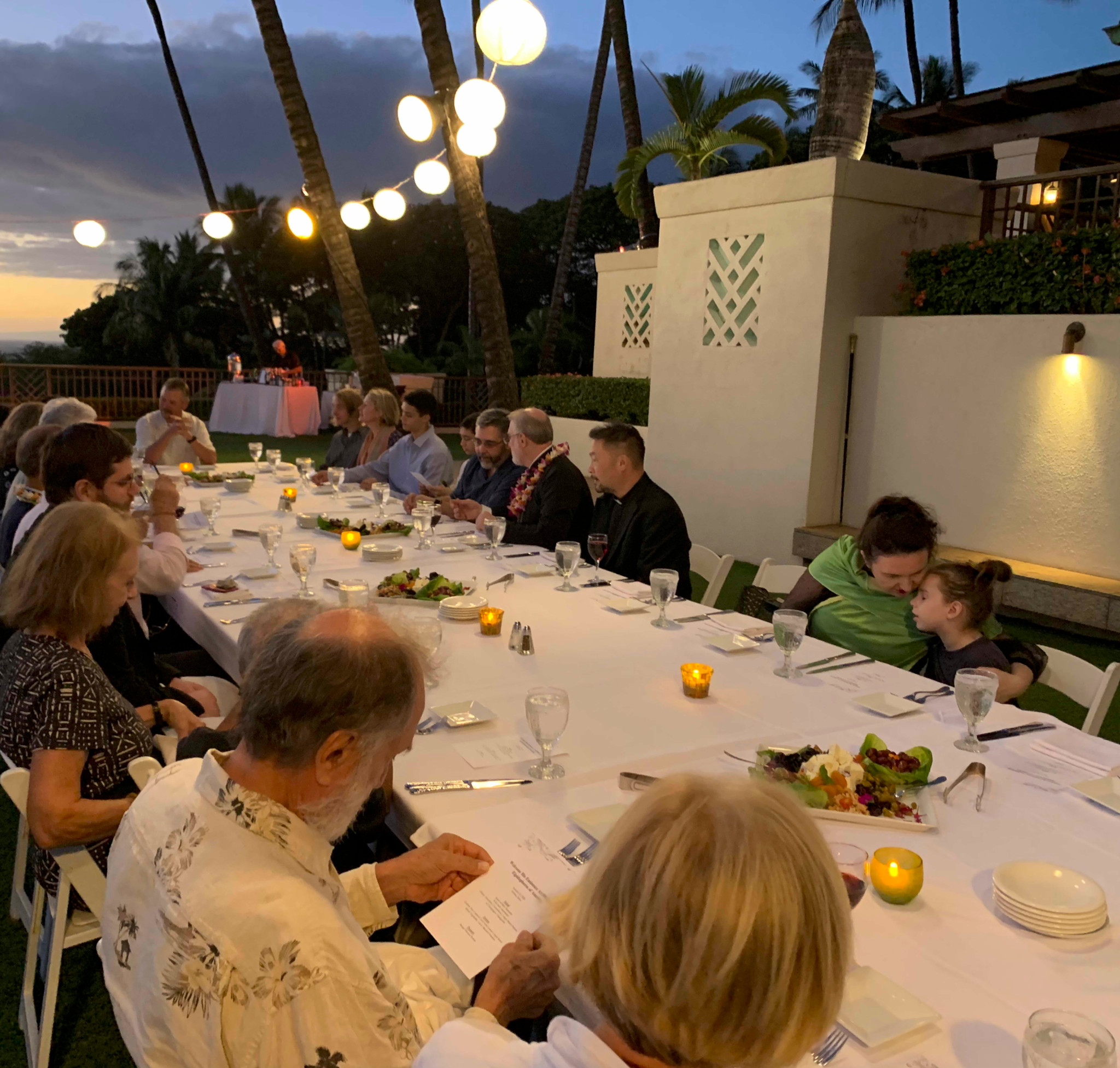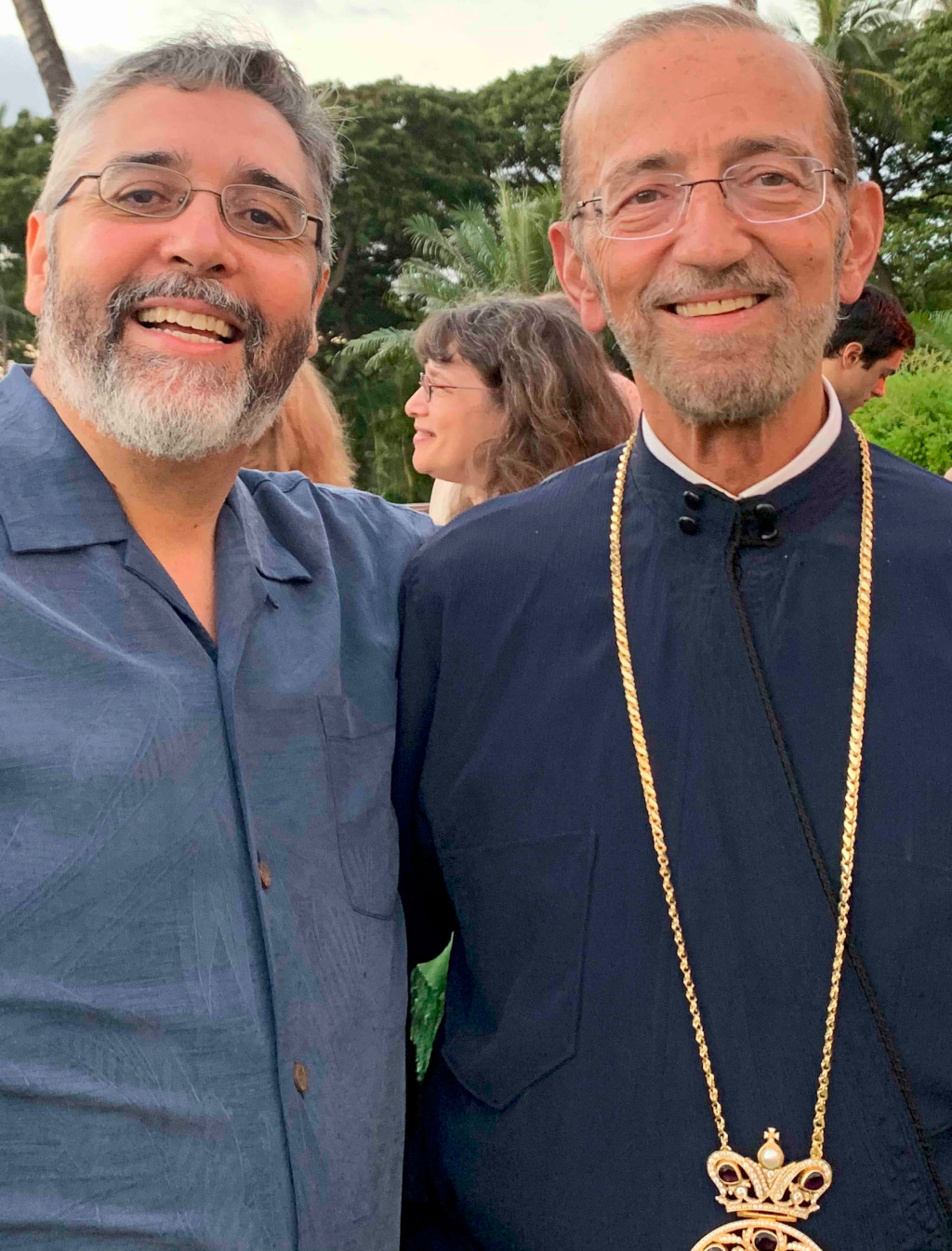 ---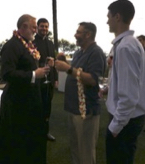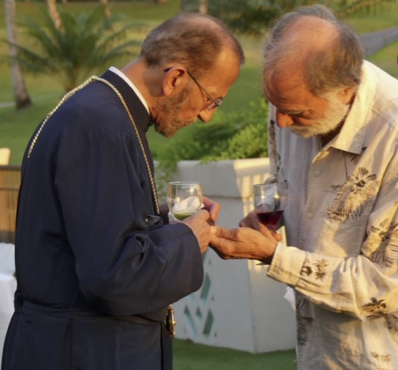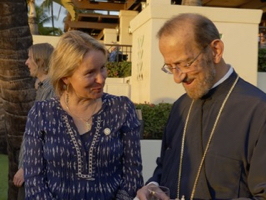 ---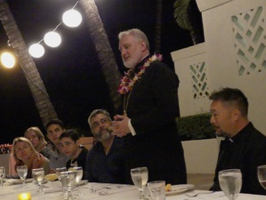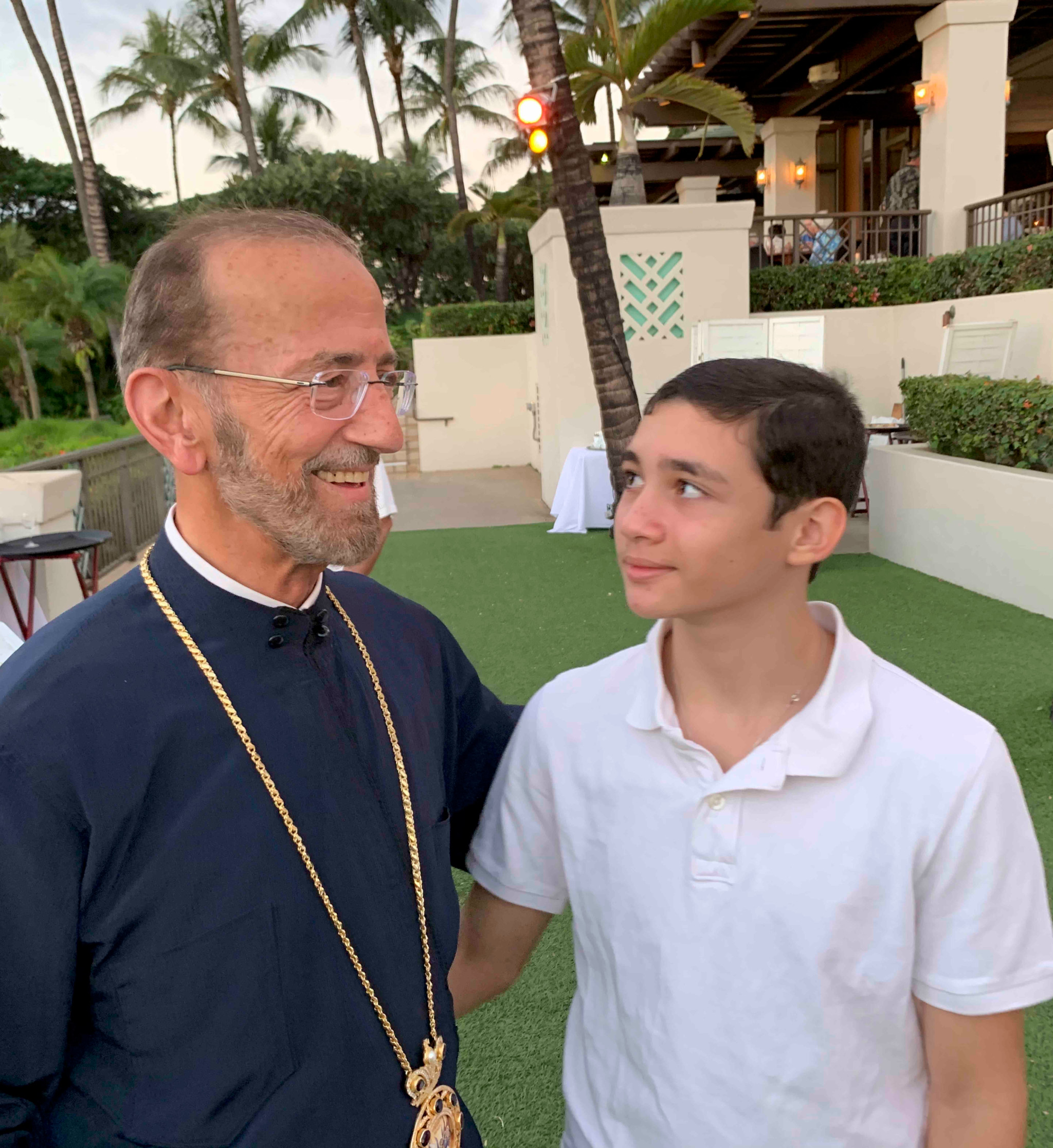 ---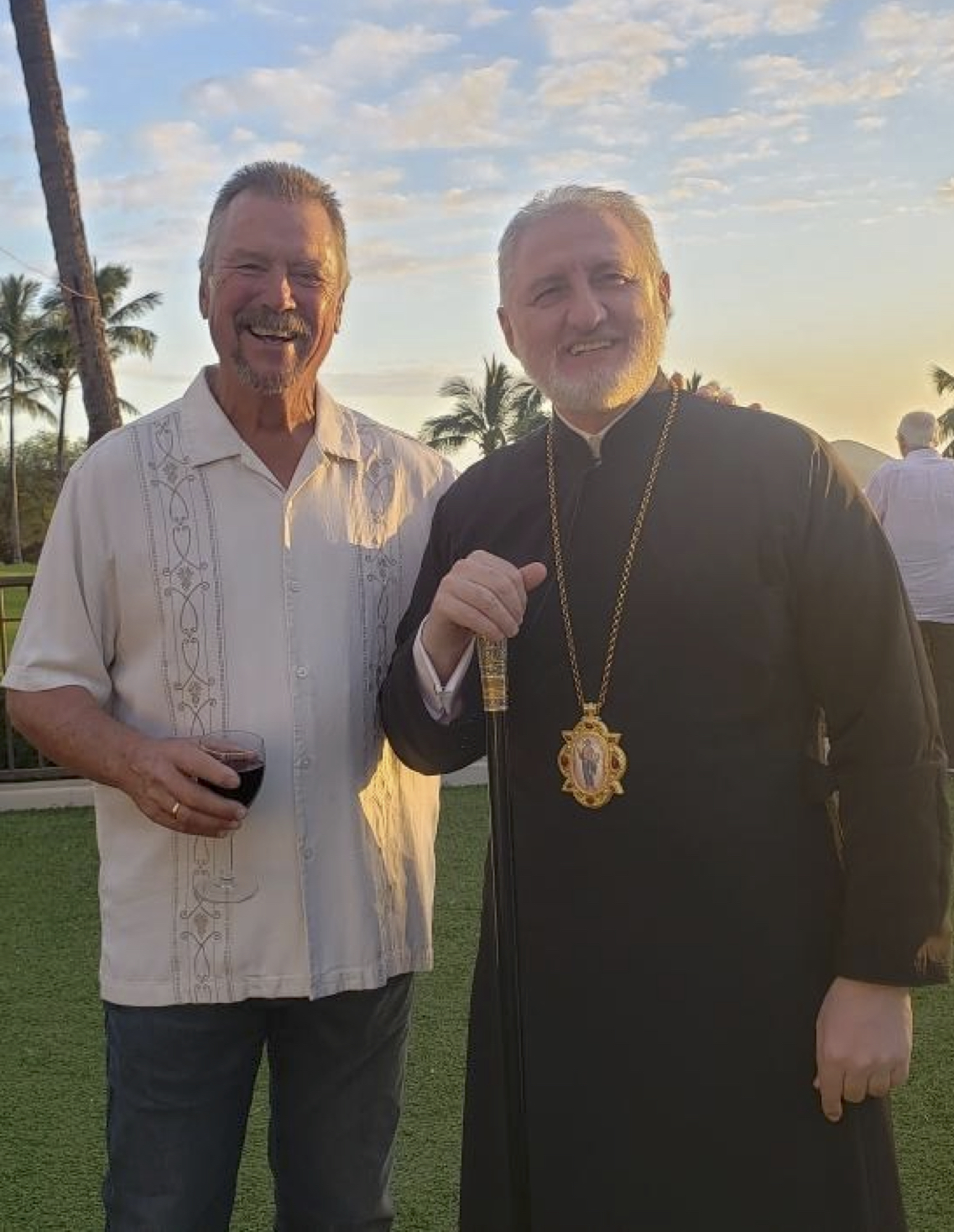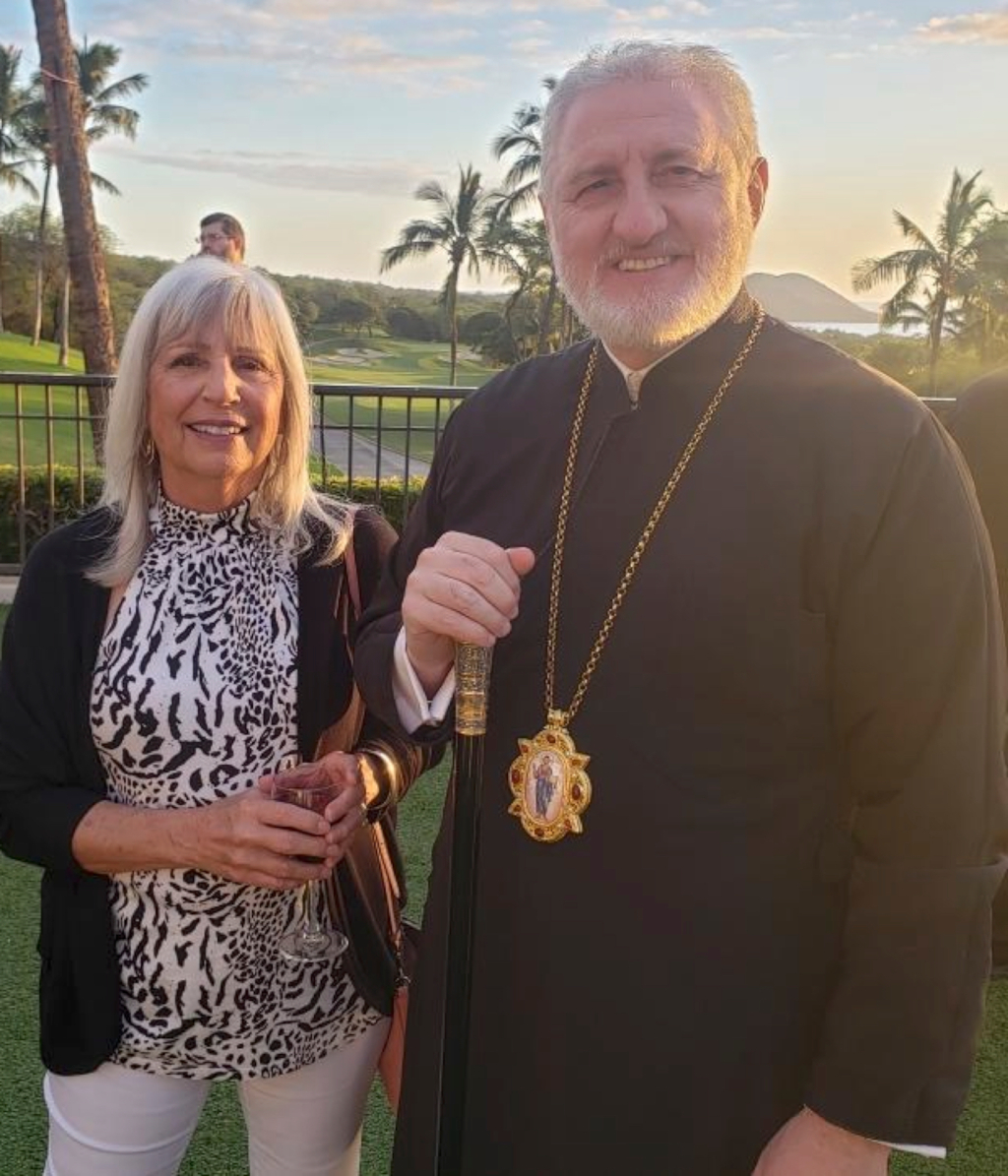 ---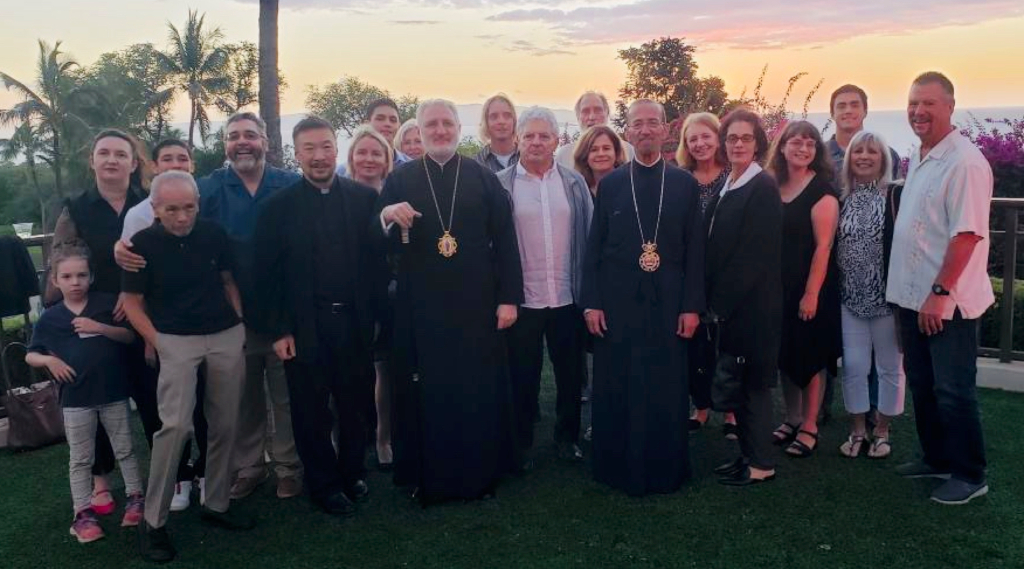 Maui Greek Orthodox Mission Parish
Gannon's Restaurant, Wailea, Maui, Hawaii
This is an historical listing of some of the announcements and news reported by the Maui Greek Orthodox Christian Mission for the year selected.