Daily Lectionary Readings
Parish News
2012 | 2013 | 2014 | 2015 | 2016 | 2017 | 2018 | 2019 | 2020 | 2021 | 2022
29 December 2014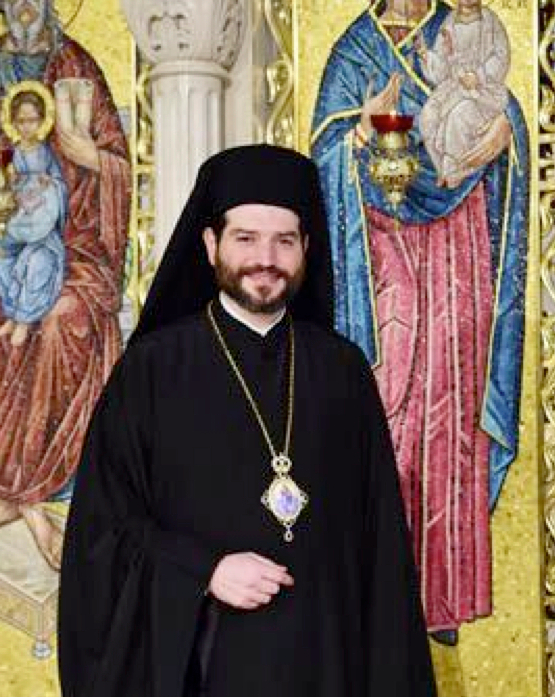 The Maui Orthodox Christian Mission has the honor of hosting a visit by His Grace Bishop Apostolos of Medeia in early January 2015. Bishop Apostolos will celebrate the Divine Liturgy on Saturday, January 3rd. Following the Liturgy, His Grace will celebrate the feast of the Epiphany with the Great Blessing of Waters. We hope all parishioners can attend.
25 December 2014
Merry Christmas from the Maui Orthodox Christian Mission
Christ is Born!
Merry Christmas,
I hope you and your families are having a wonderful Christmas day celebration and are looking forward to a happy New Year. Below is a new poem of Andrea's from paradise in Hawai'i and meant for this special holiday. Looking forward to seeing you soon!
Christmastime in Maui
Verses:
Christmastime this year at last we reach
A time held dear even on the beach
The infant's birth precedes the greatest teaching
Even the humpbacks celebrate by breaching
The years march on, as the energizer bunny
Through Kihei's endless season, warm and sunny
A time to cherish, serve and share one's turf
Lightwaves to celebrate, sunbathe and surf
Use your gifts, wait patiently, wrapped in His love
Living as we are meant in the world's safest cove
Find fullness in your lives, communion most desired
Understand, a bit more wise, and perhaps retired
We know and understand the need for peace
While leeward Maui has no need for fleece
May all forever find our Father above
Mele Kalikimaka filled with love
Peace, hope and joy this radiant New Year
Swimming the coral reef in snorkel gear
Chorus:
The blessed child who would walk on water
The ocean is blessed, the Christmas spirit hotter
The blessed child, our holy priest, hallelujah!
Born in Bethlehem, the Biggest Kahuna
-- Andrea Yepez in Kihei, Maui, Hawai'i, December 25, 2014
8 May 2014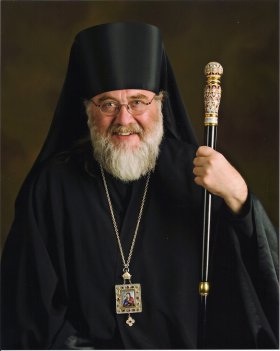 The Maui Orthodox Christian Mission has the honor of hosting a visit by Archbishop Benjamin of the Diocese of the West of the Orthodox Church in America. His Eminence will be visiting with us for the May 24th Matins and Divine Liturgy services.
Paschal Celebration 2014
O Gladsome Light
Φῶς ἱλαρὸν ἁγίας δόξης ἀθανάτου Πατρός,
οὐρανίου, ἁγίου, μάκαρος, Ἰησοῦ Χριστέ,
ἐλθόντες ἐπὶ τὴν ἡλίου δύσιν, ἰδόντες φῶς ἑσπερινόν,
ὑμνοῦμεν Πατέρα, Υἱόν, καὶ ἅγιον Πνεῦμα, Θεόν.
Ἄξιόν σε ἐν πᾶσι καιροῖς ὑμνεῖσθαι φωναῖς αἰσίαις,
Υἱὲ Θεοῦ, ζωὴν ὁ διδούς· διὸ ὁ κόσμος σὲ δοξάζει.

Christ is risen! Indeed He is Risen!
5 January 2014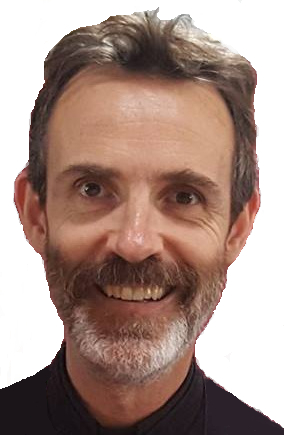 The Maui Mission had a wonderful and blessed celebration today. We are so thankful for Fr. Ion's willingness to lead us in celebrating and worshiping our Lord Jesus Christ with us on the Eve of Theophany. We are very grateful for his service to the mission parish on the Island of Maui, and we are grateful to Metropolitan Gerasimos and the Chancellor, Father Apostolos, for giving Fr. Ion their blessing for him to celebrate with us.
It was indeed a blessing for Father Ion to spend time with our mission parish. Fr. Ion is visiting from St. Nicholas in San Jose, California.
We look forward to seeing Fr. Ion in the future and hope that he can visit with us again for another Blessing of the Water celebration!
3 January 2014
Christ is Born! Glorify Him!
The Maui mission parish now has a special baptismal font. Thank you Father Ion for donating and bringing this on the airline all the way to Maui, Hawaii! We look forward to the its good use over the future years!
Please let us know if you would like to schedule a baptism for you child or loved one of the beautiful Island of Maui!
This is an historical listing of some of the announcements and news reported by the Maui Greek Orthodox Christian Mission for the year selected.